Product Description
Welcome to golden star queen hair ,click here to our home page
Attention
When you place an order ,please leave us a message to tell us these details:
1,cap size:
small(circumference21-21.5inch ), medium (22-22.5inch) , large (23.5inch)
2,cap color:
light brown,mediun brown ,dark brown
3,hair color:
natural color ,#1,#1b(if you want to dye the hair by yourslef ,youcan choose natural color ,because only natural color can be dyed),other color is available
U part wig

Hair Material :

100% Malayzia virgin hair ( indian hair ,brazilian hair ,malaysian hair ,chinese hair etc)

Hair Grade:

AAAAA Grade Best quality unprocessed hair

Hair Color:

( any color instock for the U part wigs )

1, 1B, 2, 3, 4, 6, 8, 9, 10, 12, 14, 16, 18, 20, 22, 24, 25, 27, 27A, 30, 33, 118, 130, 144, 350, 613,natural color,

mixed color,highlights color, for details, pls check the color ring.
(Base on Color ring))

Only natural color can be dyed ,if u want to dye the hair color by youself ,pls choose the natural color

Texture Pattern:

Natural Straight, Body Wave, DeepWave ( we can make any style for u depends on the hair model picture)

Stock Status:

U part wig (10" to 24")

U part side

we can do the U part side on left or on right or on middle ,when u place the order ,u can leave us message for ur requirements

Delivery Time:

Within3 or 5 days (in Stock)
Model show
U Part wig introduction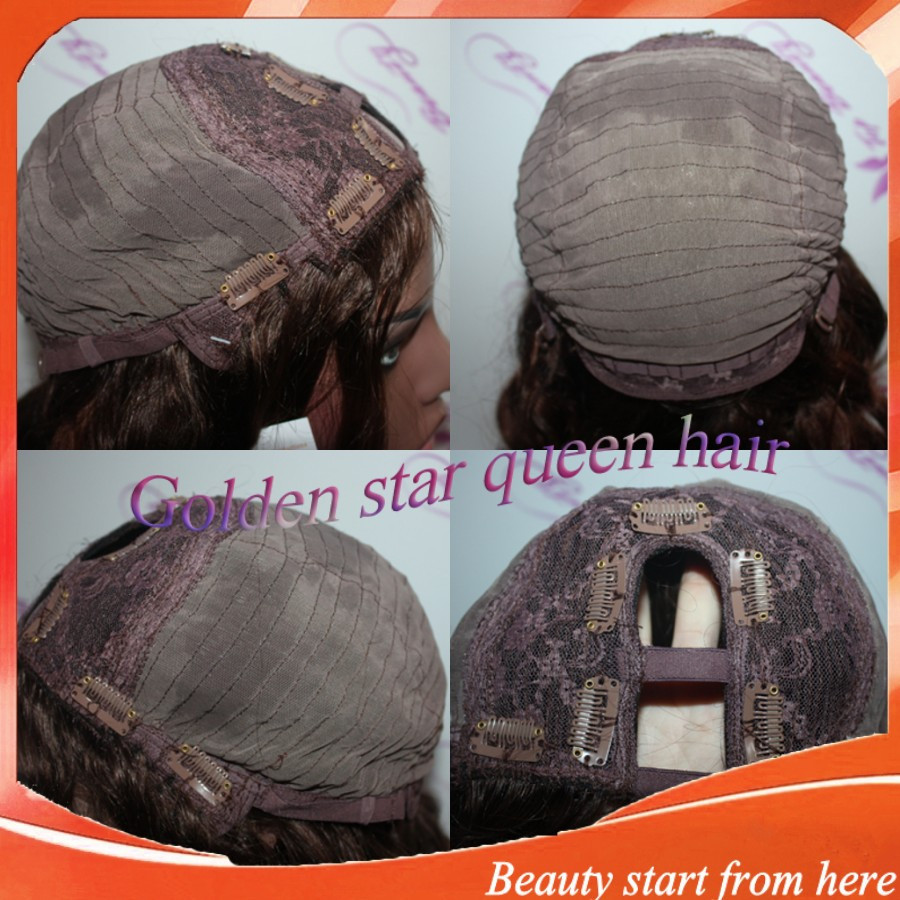 Unlike traditional lace wigs, U-Part wigs allow the user to incorporate their own hair into the unit through a small u-shaped opening at the very top of of the wig. This opening allows the user to wear their own part exposing the scalp for a more natural looking hair style. This invention completely eliminates the possibility of having a "wiggy" hairline. In addition, although U-Part wigs can be sewn into the hair or attached with adhesive, it is not required.
How to Wear

About the hair length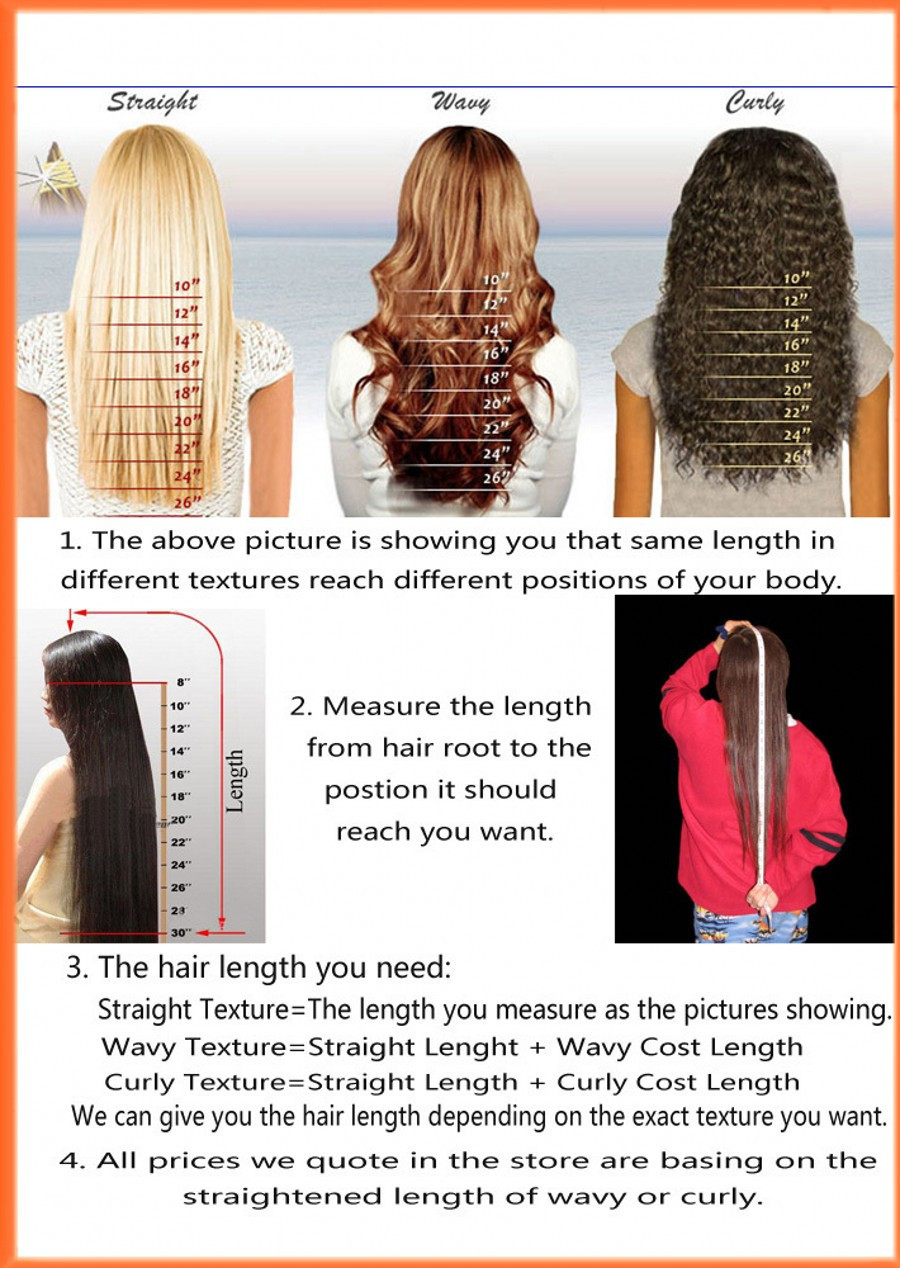 Color ring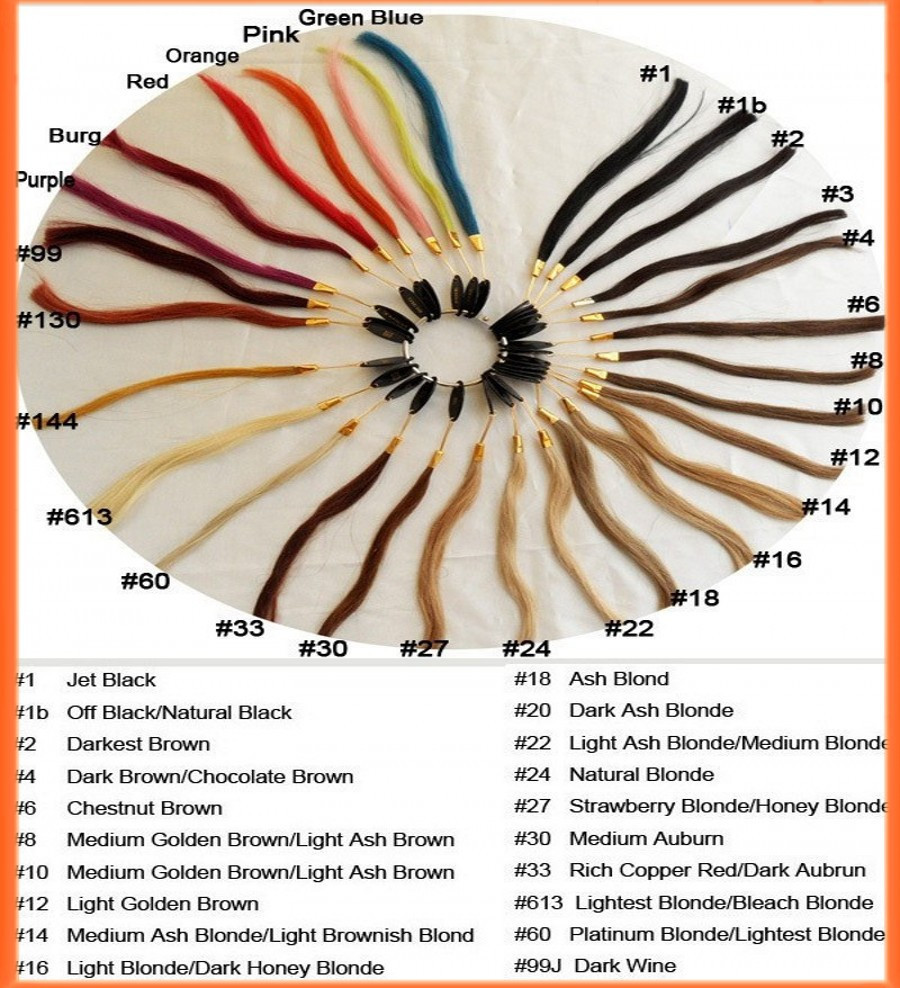 Hair density
How to measure cap size
Lace color
Hair quality test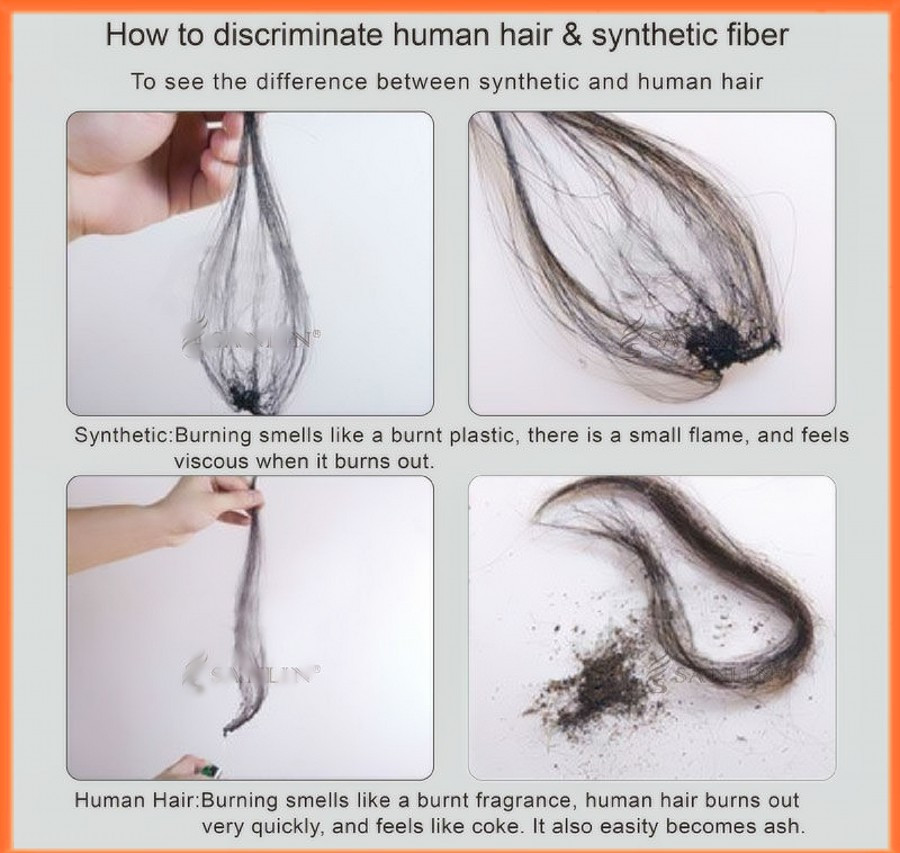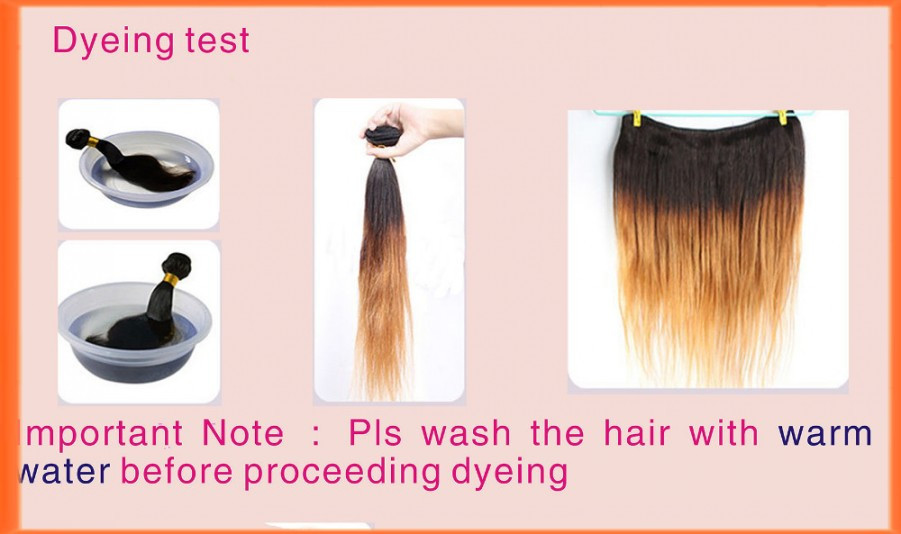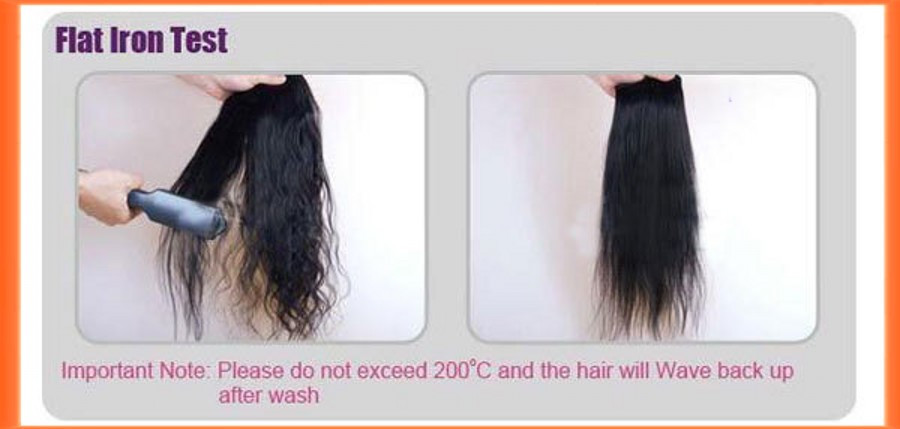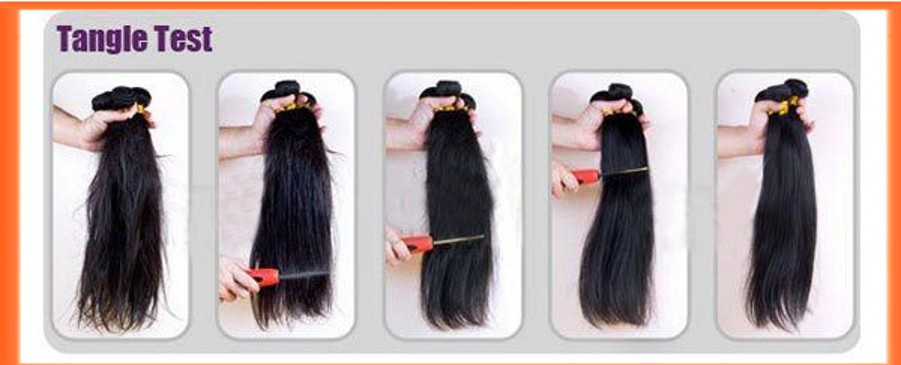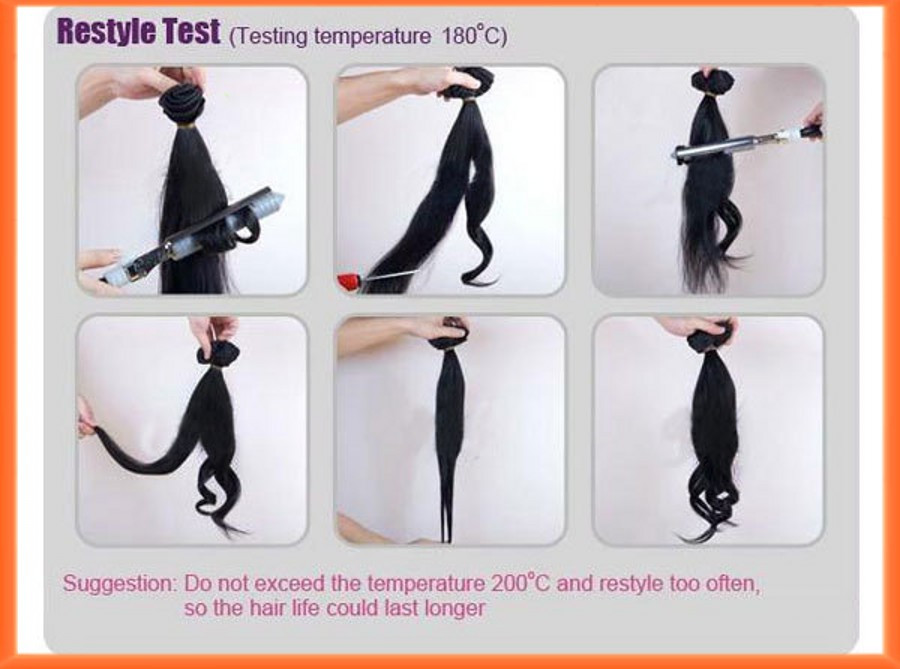 How to comb your hair
How to wash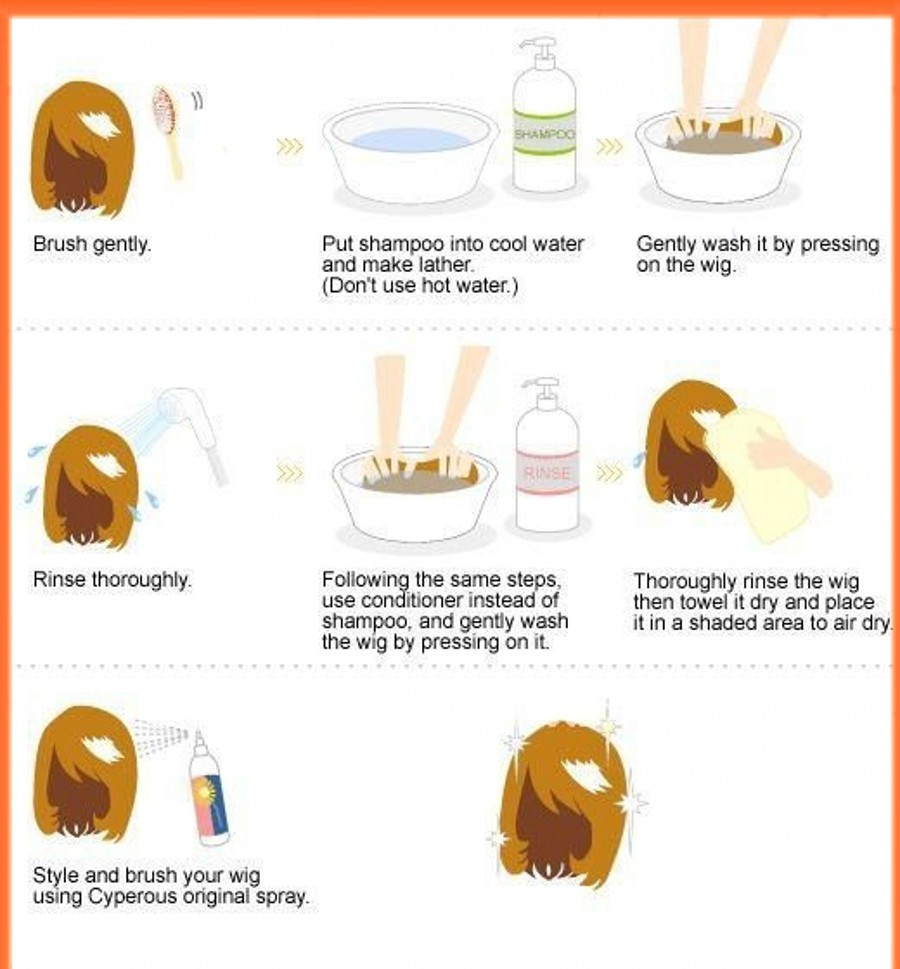 Important notes
Brush hair end first, then the middle, and the top at last.
DO NOT brush directly from the top and pull hard, , it will break the hair.hard, Regular care will keep the hair in good condition and avoid tangle problem Improper dyeing
or other chemical process will damage the hair and caused tangle and shedding problem.
shipping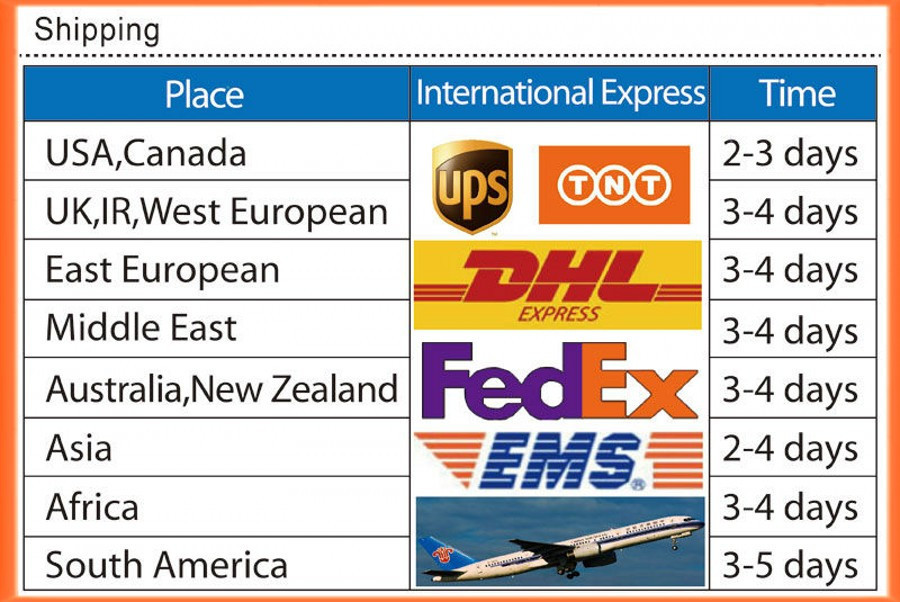 Return policy

If this list as below ,then it will not be accept returned .
DO Not Cut the Lace
DO NOT Rip or Tear the Lace
DO NOT Put any kind of Chemicals on the Wig Unit
DO NOT Wear the Wig Unit
DO NOT Put Glue or Tape on the Wig Unit
DO NOT Put Products on the Wig Unit
DO NOT Wash or Condition the Wig Unit
DO NOT Dye the Wig Unit
DO NOT Perm or Put Relaxer on the Wig Unit
DO NOT Style or Cut the Hair of the Wig Unit
DO NOT Destroy or Lose any of the Original Packaging
DO NOT Try to Correct the Problem Yourself Prior to Calling Us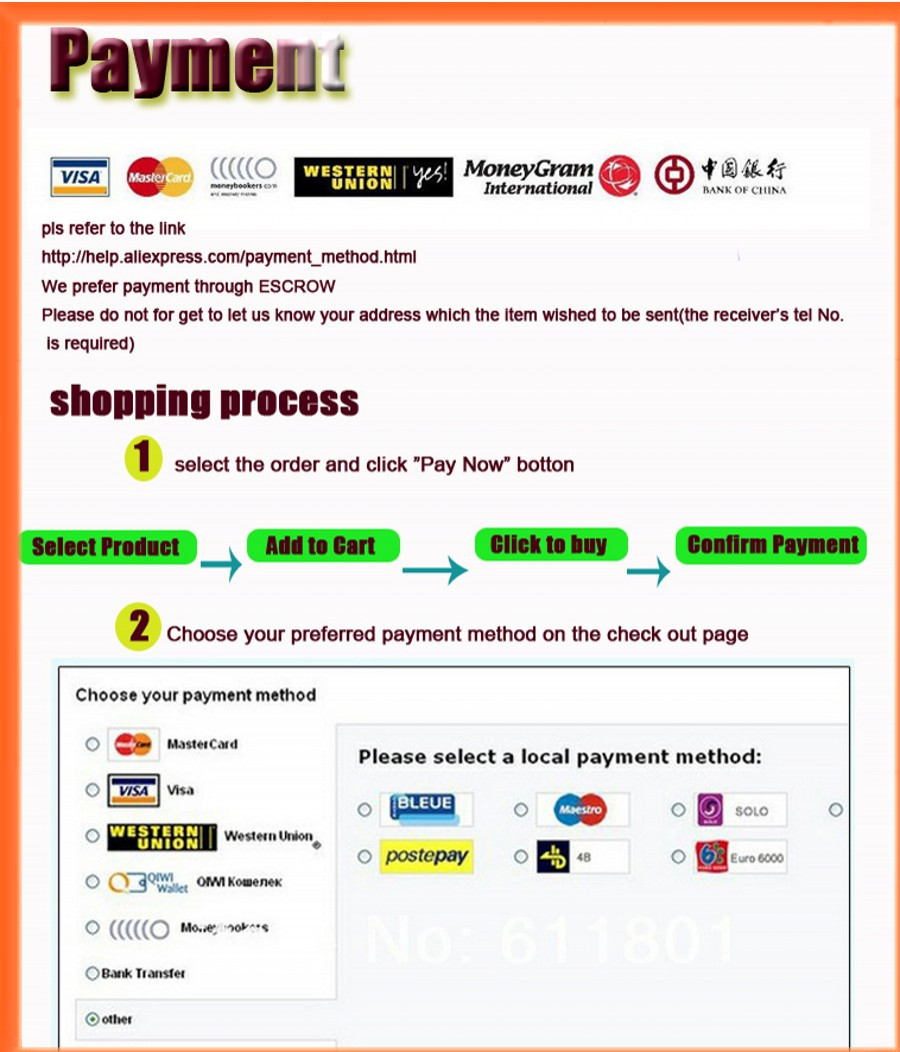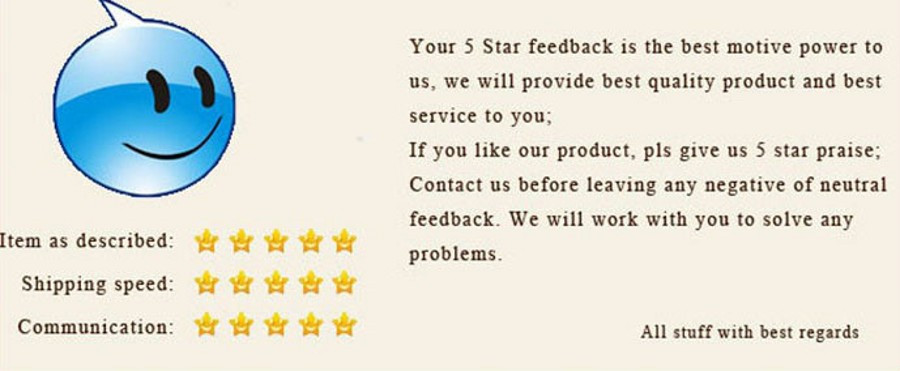 FAQ
Q: Why the colors of hair extensions don`t seem exactly as the pictures show or description says?
A: Different monitor has different display. And every time, the same color No. may have a little color difference. Please ask help from the hair dresser for the colors`code as the international color swatch says.
Q: Can they be straightened, curled ?
A: Treat the hair as if it is your own. Use a flat iron/ straightener or tongs, even when fitted, never use hot tools too often as you could dry the hair and it will not last as long.
Q: Can I dye /color the hair?
A. Yes. The hair can be colored. As a general rule it is easier to darken the hair than to lighten the hair. We recommend to dye darker , not lighter since the hair extension has been processed and colored, it is difficult to fade the original color. Improper dying will ruin the hair. We highly recommend having your hairdresser dye the extensions as you will get the results you want, coloring them yourself always poses a high risk of not coming out the shade you want. If you can't get to a salon, always use a good quality hair dye and test a small sample first.
Q: Can I wash & blow-dry the hair extensions?
A: You can wash them as you would your own. Shampoo and conditioner. We also recommend using a hair treatment on them every few weeks, because the hair is not attached to your scalp, it is not getting the oils it should be. Using a treatment/hair mask will help keep them looking healthier and shiny for longer! You will find that you don`t need to wash your extensions too much, about every 3 weeks. The extensions can be blow-dryed on low setting, but it is not recommended to do it too often. It is best to let your hair extensions dry naturally after washing them.
Q: How to tell human hair with synthetic hair?
A: human hair has natural protein. It is easy to tell by burning and smell : human hair will be ash , which will go away after pinching. human hair will smell foul . When burning , the human hair will show white smoke. While synthetic hair will be a sticky ball after burning and will show black smoke. Moreover, human hair may have very few gray hair and split end. It is normal and not a quality problem.
Our factory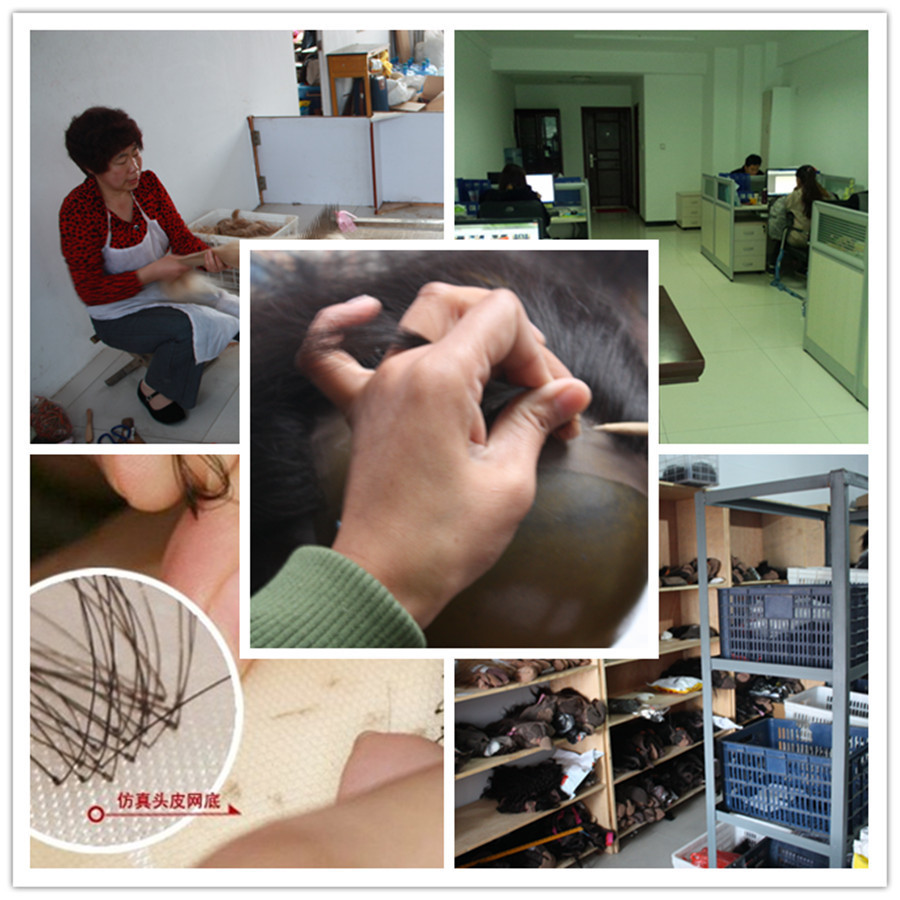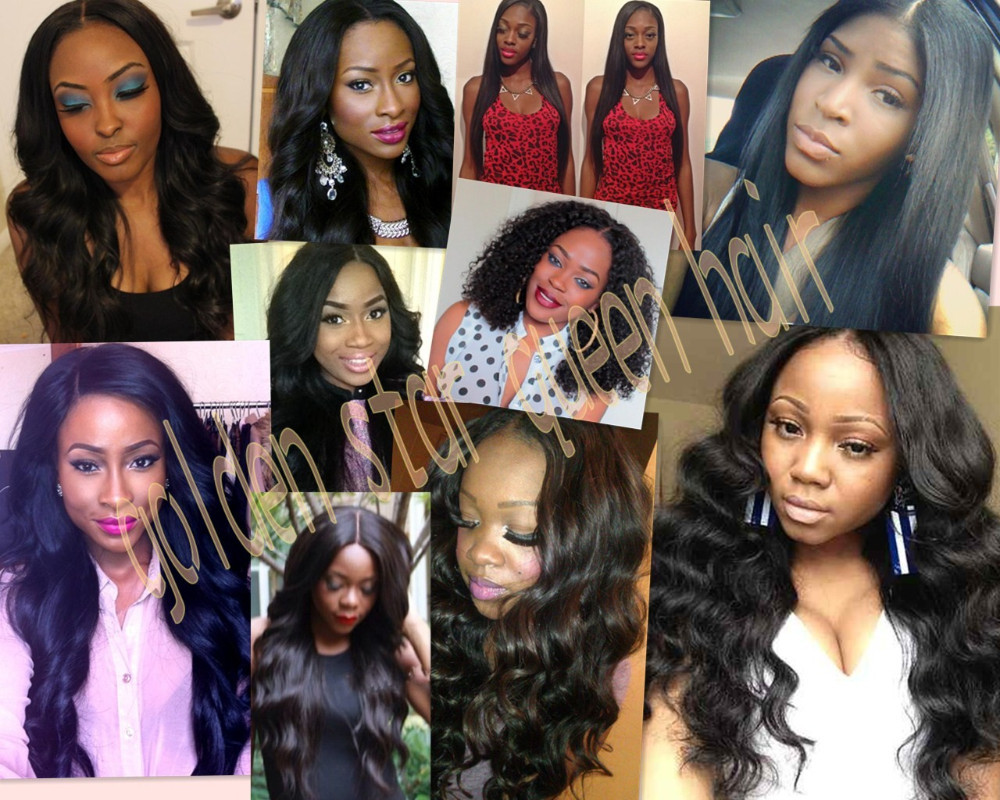 Share and Enjoy